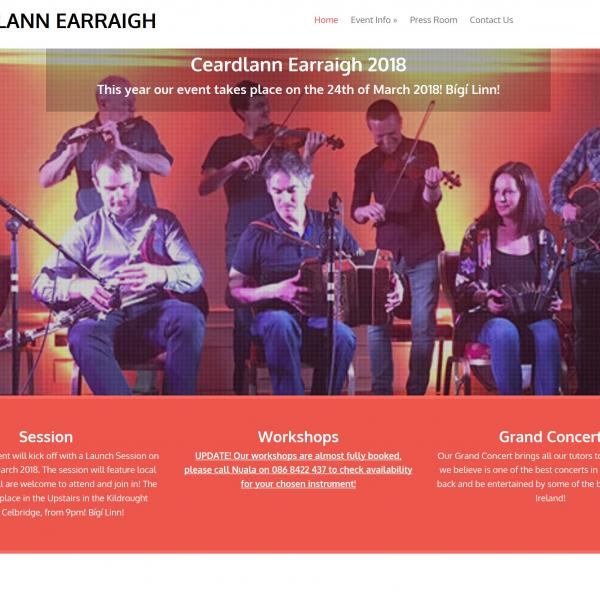 Ceardlann Earraigh
Ceardlann Earraigh is an Irish Traditional Music Song and Dance event run by a small voluntary committee. As such the budget for this website was a large consideration.
The Ceardlann Earraigh website is 100% responsive, allowing it to render perfectly on any display whether phone, tablet or pc. 
The website allows the committee to update it with the tutors and performers who will be part of the event for the current year as well as upload information that the public can use to book places at the workshops.