Everything keeps getting hacked. How do I secure my accounts?
We can't change the fact that people will try to gain access to websites to steal data and then use that data for personal gain. We have to believe that companies are doing their best to secure our information and our privacy. If we don't have this trust we will likely get left behind as we stop engaging with new services.
I use a website that was hacked! What do I do!?
Go to the site that was hacked and look for information on the hack. Get the correct information from the source.
Follow all steps given by the company in terms of securing your account.
Secure your email account!

If you use similar or the same passwords for multiple sites(we all do it!) then at least change your email account password. This is the main source of information for hackers. If they can access your email account, they can lock you out. Then they can use the "Forgot Password" links on websites to find information like, address, bank details, payment card details and more.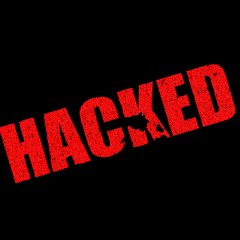 Secure your most valuable accounts with 2-Step Verification
2-step verification process is the best option to secure your accounts. It involves the use of a secondary method of contacting you to ensure access to your account is limited to you. All of the big players have a 2 step verification option to secure your account(Google, Microsoft, Facebook, Twitter, Instagram and more).
How does it work:
You are signing into your account on a new computer/phone or even a different browser (Chrome, Firefox, etc)
You enter your email address or username
You enter the associated password for the account
You will then be prompted for a code

The service will send you an sms or call you on a verified phone number and give you the code.
You enter the code and then you have access to your account
Do have to do this every time I log in:
Similar to how most services allow you the option to stay logged in certain devices, you can set 2 step verification to do the same.
Main Pro & Con:
Pro: If your data is taken from a site (think MyFitnessPal, Deloitte, Uber, Equifax, Aviva ... the list goes on and on and on....). If a unknown person tries to gain access to an account secured with 2 step verification, you will get a text or call with a code. If you weren't logging into your account at that time, you know someone is trying to access that account. They may have your password but they did not gain access to your account. Update your password as soon as possible.
Con: If your phone is dead, you cannot log into your account on a new machine, phone or browser. This is definitely a bit of a nuisance but a small price to pay to ensure your data is safe.
TL;DR: Turn on 2 Step Verification to secure your most valuable accounts (Email and Social Media)