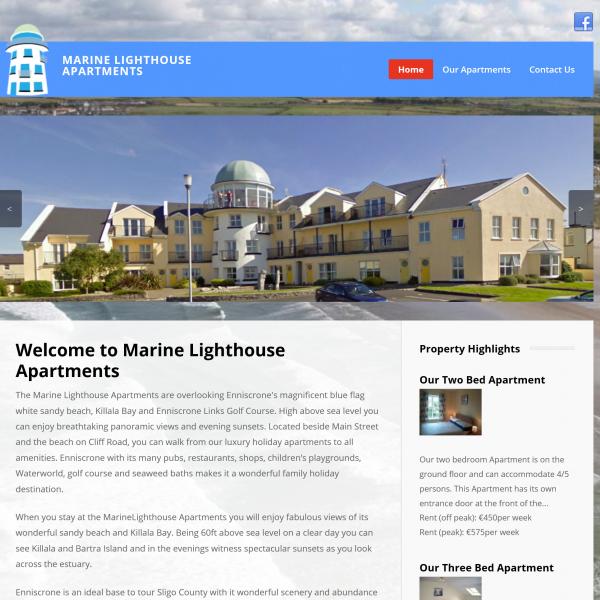 Marine Lighthouse
Marine Lighthouse Apartments was created to allow a property owner to advertise their accommodation. 
There are many websites out there that allow property owners to advertise their property but many come with restrictions and also take a percentage of any rental fee.
This website allowed Marine Lighthouse Apartments to advertise their property accurately, with no restrictions on what content could be uploaded to the website. Additionally there are no other properties listed or advertised that could distract a potential renter.